Here's how to get public float for companies that file with the SEC.
What is Public Float?
Public float, also known as public equity float, is the portion of a company's outstanding shares that is in the hands of public investors, as opposed to company officers, directors, or stockholders that hold controlling interests. These are the shares that are available for trading. The float is calculated by subtracting restricted shares from outstanding shares.
Where Does it Come From?
Intrinio gets public float figures from the 10-K and 10-Q forms that publicly-traded companies are required to file with the SEC. We extract this data from the XBRL filing, specifically the "Cover Page" or the "Document Entity Info," which is visualized below: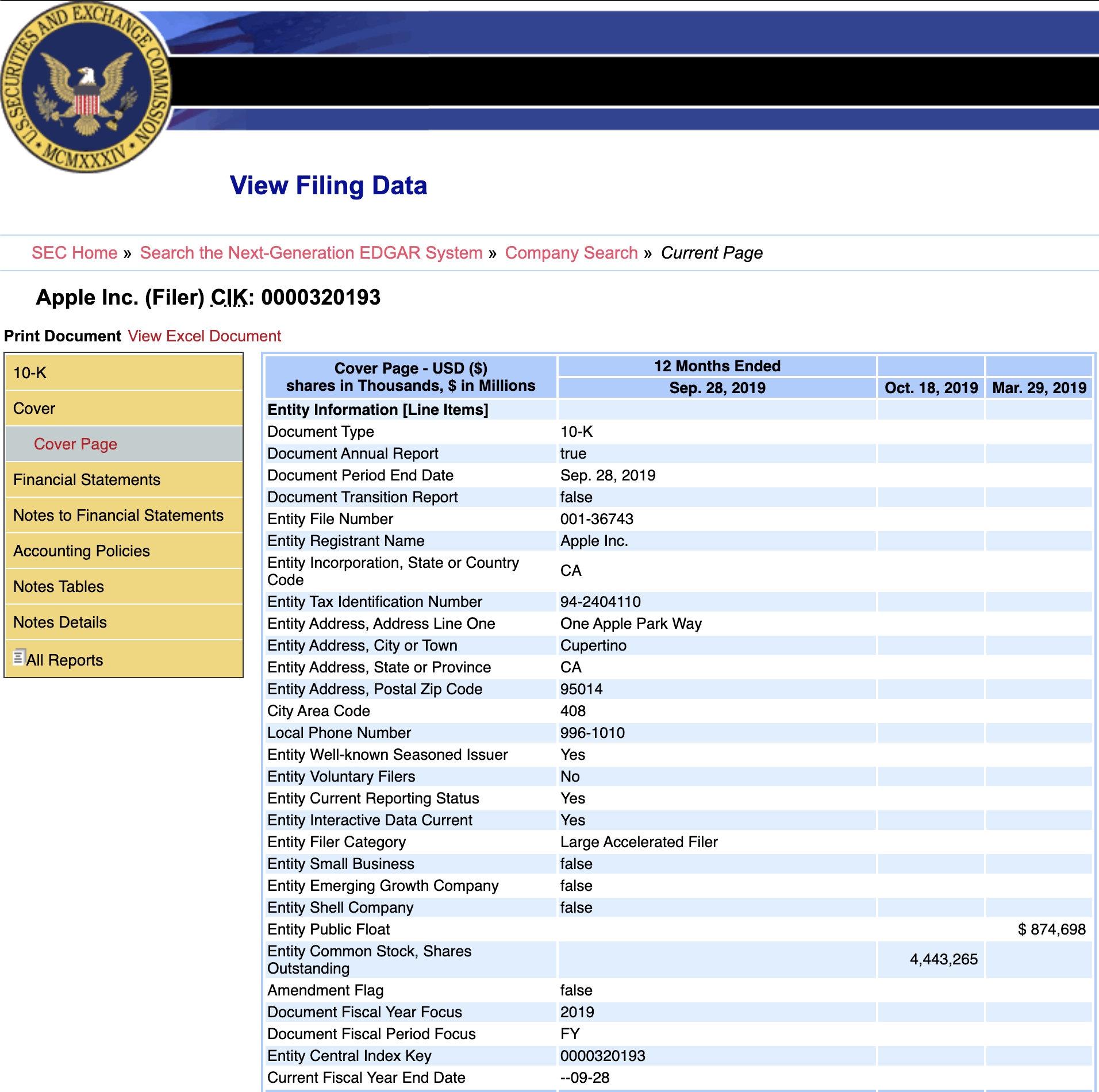 This company, Apple, reported its public float to be $874,698,000,000 as of March 29, 2019 (note that dollar amounts are in millions). This is useful information for investors and analysts to have.
How to Get Public Float via API
The Intrinio API allows you to retrieve the public float figures that companies report on their 10-K and 10-Q SEC filings.
To get the last-reported or latest public float, use the Data Point for Company API Endpoint with the public_float data tag. Here is an example API call: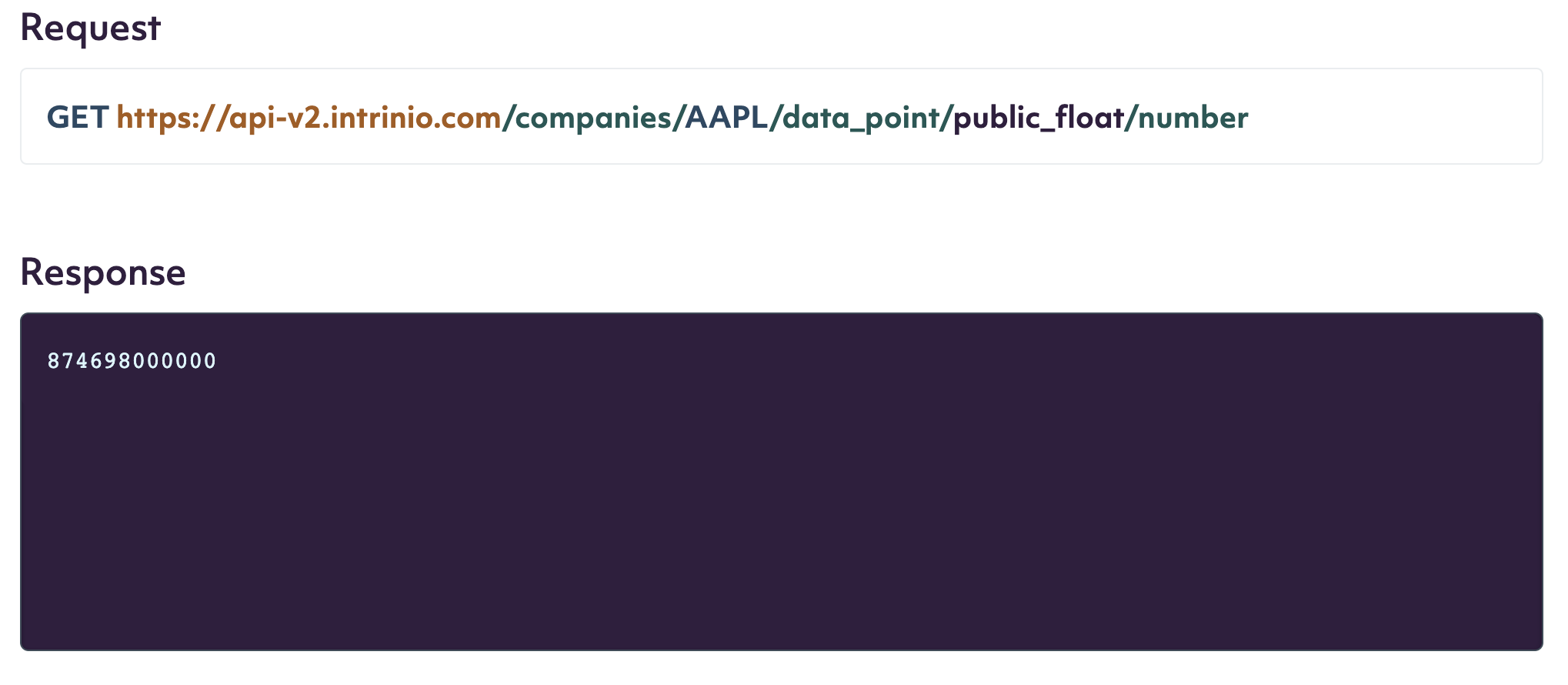 To get a list of historical public float values (and their as-of dates), use the Historical Data For Company API Endpoint with the public_float data tag. Here is an example API call: